COVID-19 ANTIGEN SELF-TEST
Self-test kits are fast, reliable, and simple. They provide results in 15 minutes. With simple step-by-step instructions, self-testing can be carried out by anyone.
Testing yourself at home or at work regularly will allow you to know your most current COVID-19 status so that you can take action to help stop the spread! We offer test kits from BD & Flowflex that provide results in a quick and effective manner.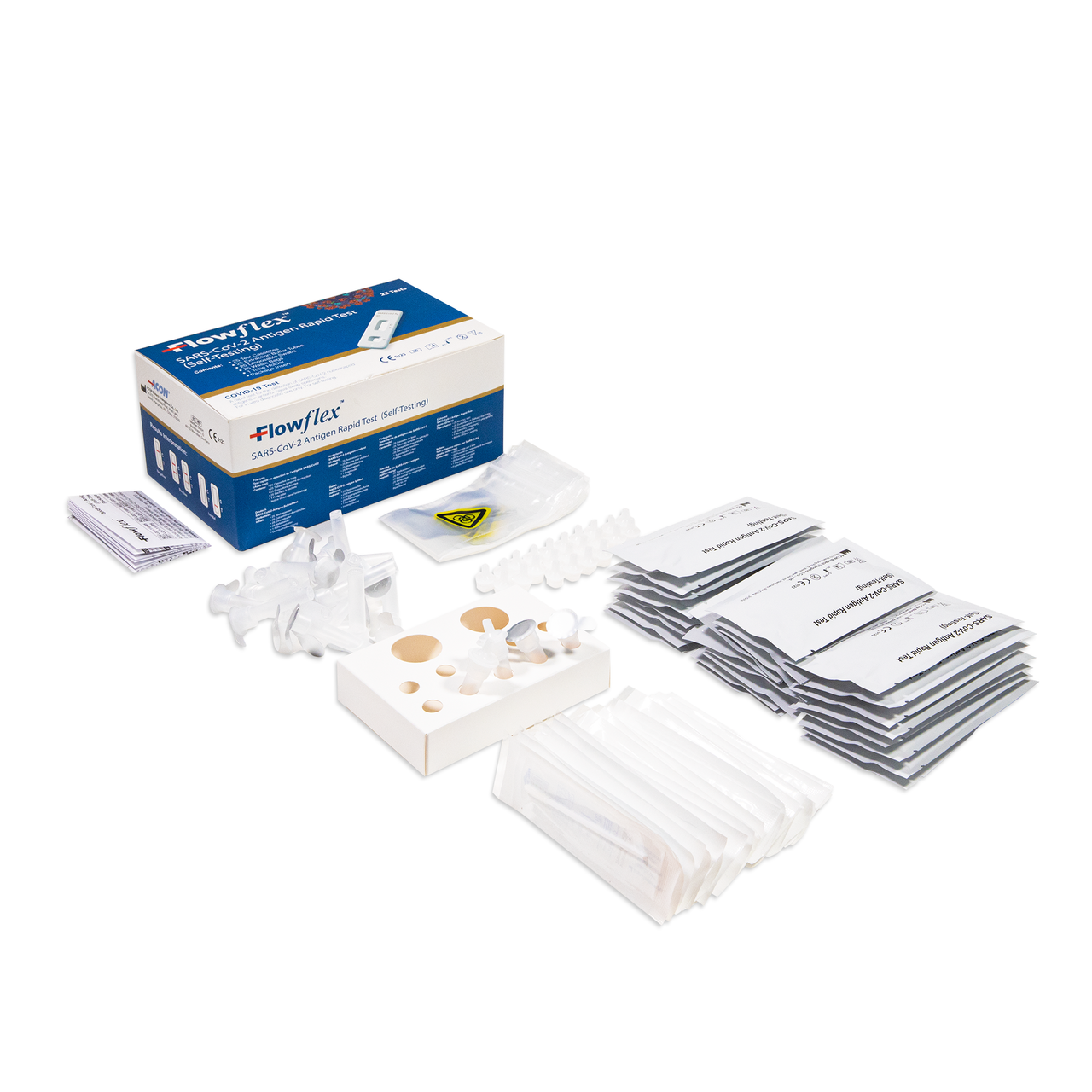 Available for Pre-Order.
Talk to us! Let us know the quantities you need.
Enjoy
further discounts for bulk purchases.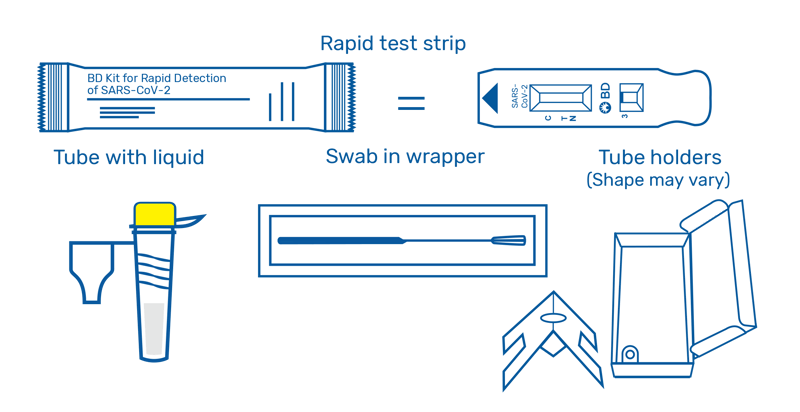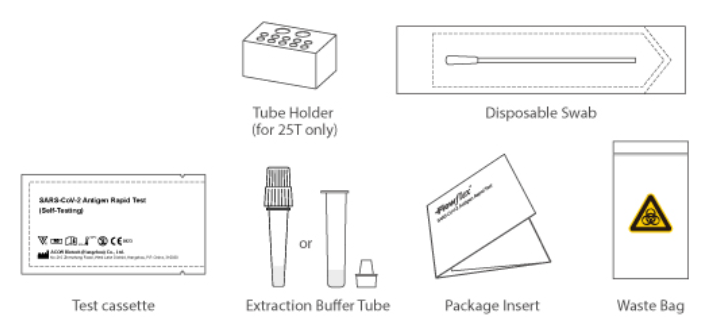 The Antigen Rapid Test (ART) screens for SARS-CoV-2, a virus that causes COVID-19.
Preparing for the test
Check for expiration date. If the kit has expired, dispose it.
Keep buffer bottle upright and open it.
Put the tube into a tray holder.
Collecting the nasal sample
Swab both nostrils.
Insert the swab into the tube.
Hold the tube firmly with one hand, lift the swab and locate the break line.
Snap the swab handle at the break line, leave the swab in the tube and discard the stick.
Secure the cap on the top of the tube and return the tube to the kit box tray holder.
Performing the test
Remove the test device from its protect package and place on a flat surface.
Keep tube vertical with the white cap pointed down. For accurate results, make sure there are no bubbles
Remove the white cap and squeeze 3 (BD) or 4 (Flowflex) drops of liquid from the tube onto the test device.
Secure white cap back on tube and wait 15 minutes.
During this period, do not touch the test device.
Invalid
If the result window shows no control line, it means that the test encountered an error.
Invalid test results could be due to incorrect test procedures.

Positive
If the result window shoes two lines, Control (C) line and Test (T) line,
it means that COVID-19 is detected.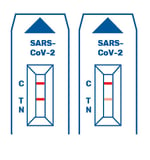 Negative
If the result window shows only the Control (C) line is present, it means that no COVID-19 is detected.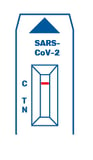 Other FAQs
Q: Do you offer other kit sizes?


A: BD test kits can be bought in packs of 5 or 30.
Flexflow kits can be bought in packs of 1, 5 or 25.



Q: Is there a minimum order quantity?



A: There is no minimum order quantity.
Q: What is the price of the test kit?
There are different price tiers, let us know the quantities
you would like to purchase.
Q: What should I do if my test result is invalid?



A: Wait for 24 hours before repeating the test.



Q: Does this test hurt?


A: The nasal swab can cause slight discomfort. It is important to follow the steps and not insert the swab beyond the recommended depth.



Q: How accurate is the BD COVID-19 Antigen Self-Test?


A: Antigen self-test kits are very reliable with an accuracy of over 90%.



Q: What is the best time to read the result?


A: 15 minutes after you take your test. Do read it before 20 minutes have passed.



Q: What should I do before starting?


A: Wash or sanitise your hands, and dry them before you start.
Order today for total safety!
Workplace safety involves both physical protection and freedom from COVID-19.
Why order your COVID-19 test kits separately from your PPE?
Get both through us in one convenient order.

Enquire with us to secure your shipment!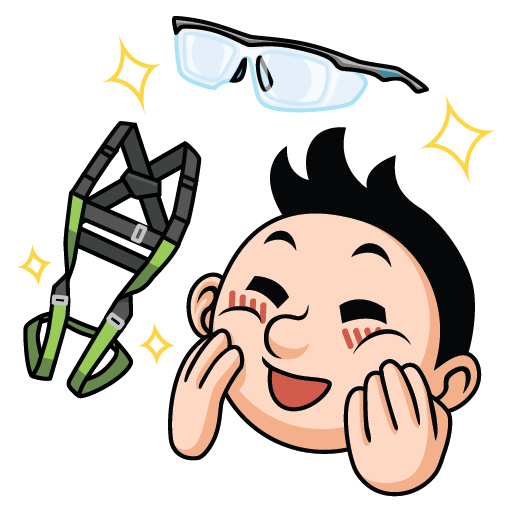 We're here to support you.
Need bulk order?
Add items to cart & hit the <Request A Quote button>.
Live chat with us -
From PPE to safety advice.
Get help from our experts.