Protect the food, protect yourself!
The food industry is a complex, global network of diverse business that supplies most of the food consumed by the world's population. We often emphasise food safety, but what about staff safety? Like like any other industries, there are risks that people in the food industry face daily.
Personal Protective Equipment for people in the food industry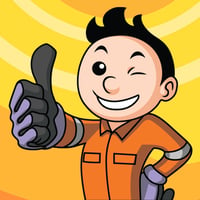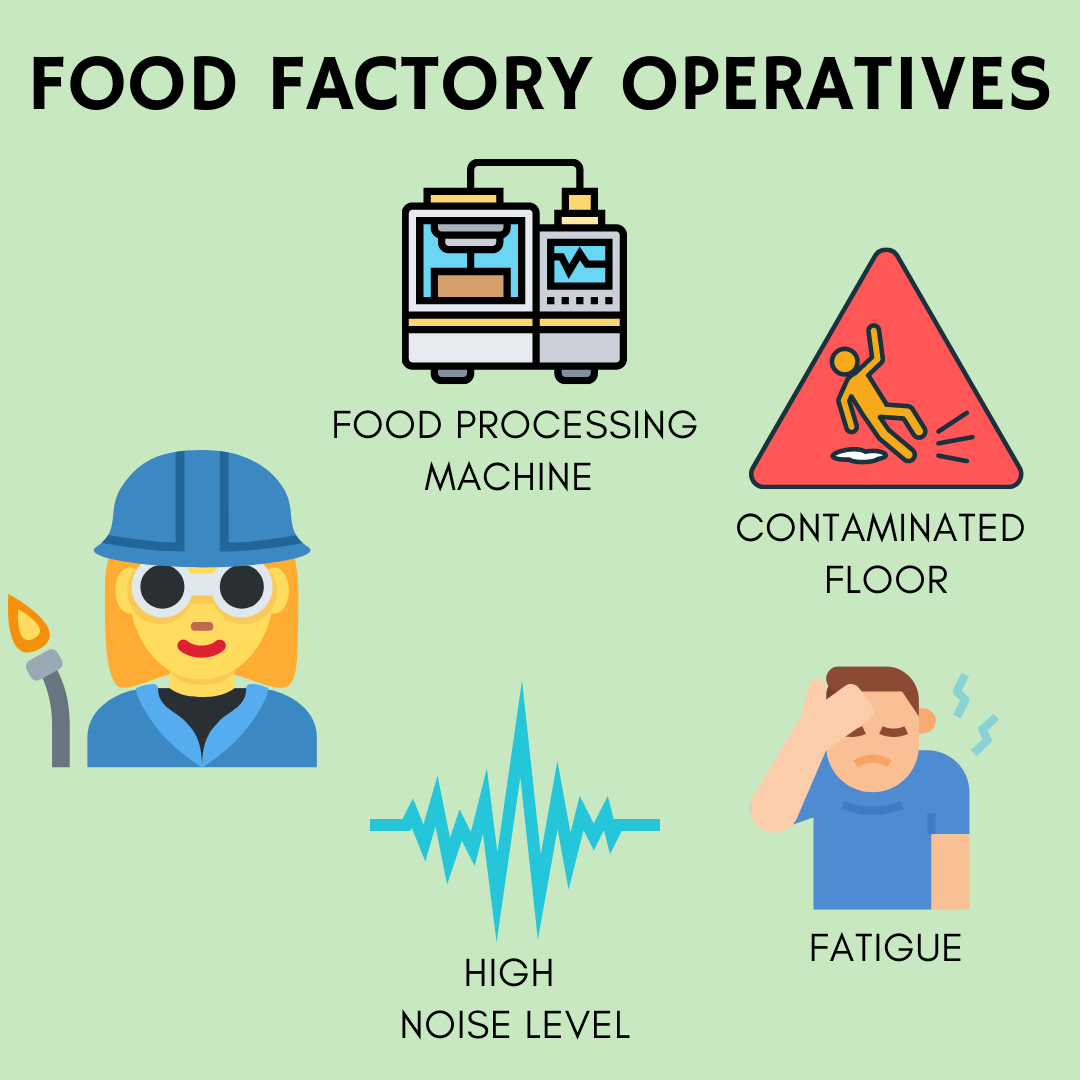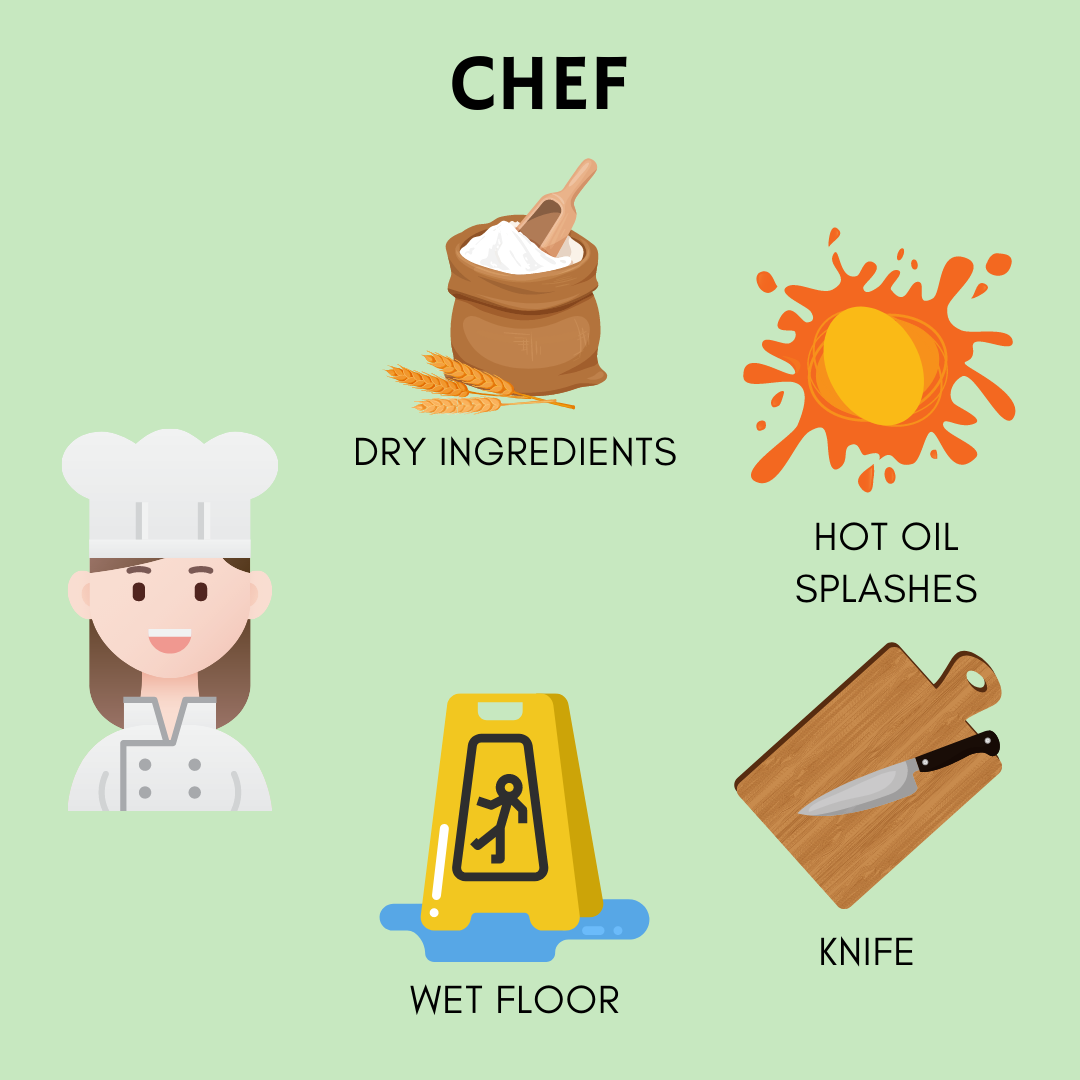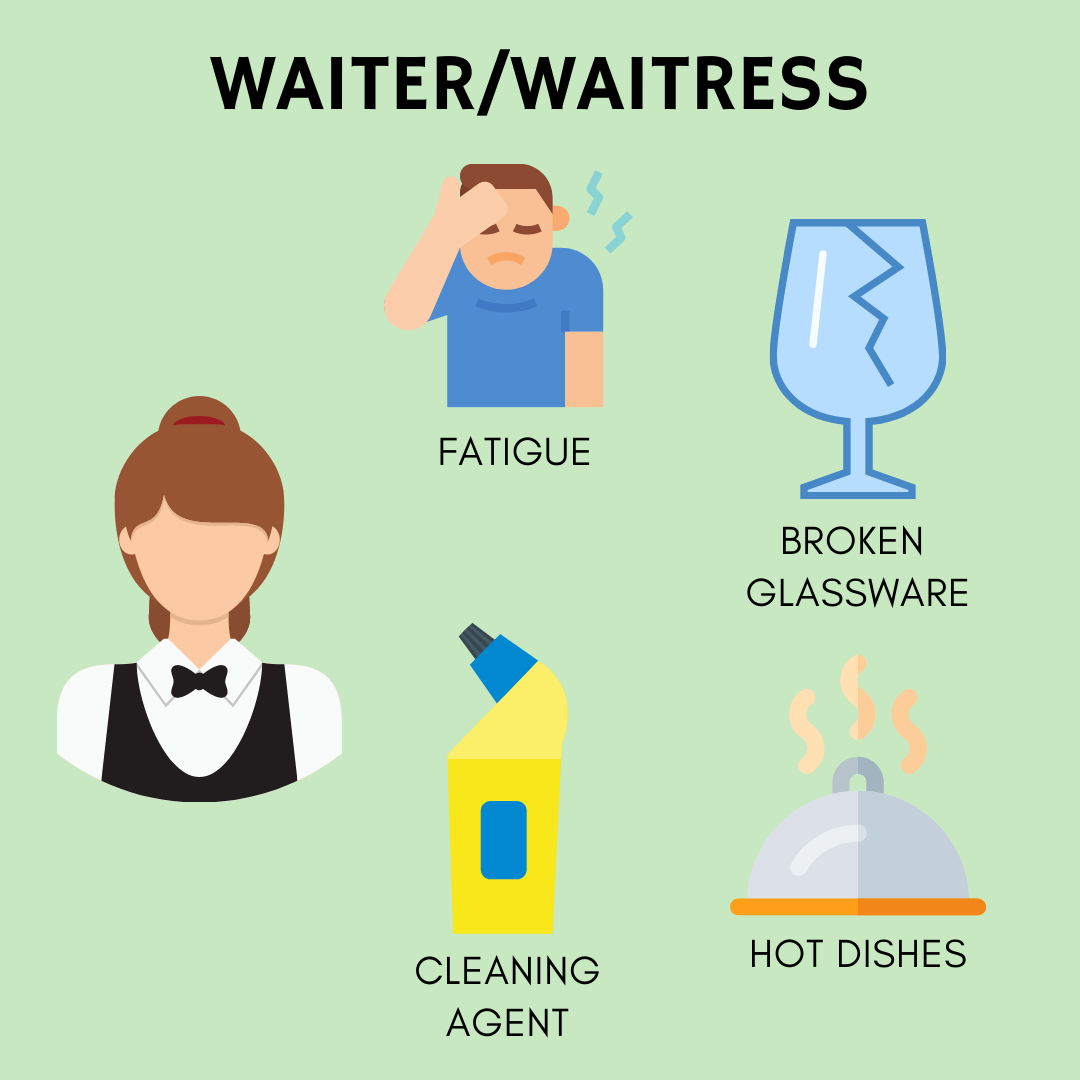 Cuts, Burns & Oil Splashes
Cuts cause bleeding & crippling pain. When not treated properly, they may become infected or worse. Protect your hands today by using safety gloves!
Burn and oil splashes can cause swelling, blistering, and scarring. In serious cases, it can even lead to shock and death. Protect your legs and hands from burn and oil splashes using heat resistant safety boot and heat resistant safety gloves!

Slipping & Falling
Slipping & falling can lead to serious accidents such as fractures, spinal and back injuries and traumatic brain injuries. Prevent yourself from falling on wet floors by wearing anti-slip safety boots. For extra prevention, make use of absorbent mats to absorb the oil and water spills!

Fatigue
Standing for long hours on a regular basis can cause sore feet, swelling of leg, and lower back pain. Make your job more comfortable by using anti-fatigue mat!

Loud Noises
Constantly exposing yourself to loud noises might seem minor, but hearing loss worsens with constant exposure. Protect your hearing ability with earmuffs or ear plugs!


Inhalation of Dry Ingredients
Inhaling dry ingredients such as flour can irritate your respiratory tract and lead to asthma. Protect your respiratory tract with an N95 mask and a face shield!
Contact with Chemical
Frequent skin contact with chemical from cleaning agents can dry out and irritate your skin and rashes. Protect your hands with chemical resistant gloves while you wash the dishes!
Reusable Gloves
Using the correct reusable gloves can help protect food factory operatives, chefs, waiters and waitresses from cutting their hand. The Tilsatec Anti-Microbial is cut resistant which means you can chop food, handle machine and broken glassware with a peace of mind.
*Tilsatec Anti-Microbial gloves is meant to be use single-sided. No worries as it is ambidextrous, you can wear it either on your left or right hand.*
Other than cuts, those working in the food industry should take note of hot objects and hot oil splash. The Mapa Tempcook 476 provide a thermal protection of up to 250 Degree Celsius. It also has a long cuff which protects your forearm as well.
Working in the food industry means that frequent washing of utensils or machine is needed. Use the Worksafe Nitchem Nitrile glove to protect yourself from cleaning agents' chemical.
These gloves not only serve its individual purposes. It is also safe for food processing and handling. Use them to protect your hands!
Disposable Gloves
Wearing disposable gloves creates a safety barrier between your hands and the food you are handling. As a plus point, disposable gloves can also be cut resistant.
The WORKSafe nitrile gloves provides excellent grip in wet or dry condition and it provides cut resistance.
Vinyl gloves are a good alternative if you are allergic to latex gloves. Our WORKSafe vinyl gloves offers excellent sensitivity and dexterity which helps to minimize contamination.
The Alliance Rubber latex glove is resistant to certain chemicals. At the same time, it is cut resistant and it provides a firm grip in wet or dry condition.
These gloves not only serve its individual purposes. It is also suitable for food processing. Use disposable gloves today to protect the food and your hands from cuts!
Alliance Rubber Latex Gloves
N95 Masks, 3-ply Surgical Masks, and PAPRs
Other than preventing yourself from inhaling dry ingredients, those in the food industry are also required to wear respirators to ensure food hygiene and safety as well as to minimise any transmission of diseases from animals.
The Moldex N95 mask has a filter efficiency of 95% or greater for non-oil based particulates and it holds it shape even in heat and humidity which makes it great to prevent you from breathing in dry ingredients or diseases from in the air. Alternatively, you can consider using PAPRs. PAPRs provide you with a filtration efficiency of 99.97% and clean air supply for hours. On top of that, it has a cowled design which means that it is more comfortable as compared to standard nose or mouth fitted respirators.
Our WORKSafe 3-ply disposable mask has a bacterial filtration efficiency of at least 99% which means it can prevent you from coughing or sneezing onto the food.
Use them today to protect not only your respiratory system, but the food you are handling as well!
Moldex N95 Mask
(Fit-Test Required)
WORKSafe 3-ply Mask
(No Fit-Test Required)
Powered Air-Purifying Respirators (PAPRs)
(No Fit-Test Required)
Disposable Protective Coveralls, Apron, Sleeve, Hair Nets, and Shoe Covers
Coveralls and isolation gowns can help prevent you from contaminating the food with bacteria you brought from outside but at the same time, it can prevent you from being contaminated by diseases from animals.
Apron and sleeves can help prevent your clothes and arm from coming in contact with food. Hence, germs stay within the apron, sleeves, and off the food. Our WORKSafe apron and sleeves provides superior flexibility and resistance to chemicals, fats, oils and grease.
Hair nets can prevent your hair from falling into the food. At the same time, you do not have to use your hand to adjust your hair which in turn results in cross-contamination.
Using a shoe cover can help keep the floors and walkways of your working area clean from foreign matter found on the soles of your shoes.
Use all of these above to have a peace of mind when working in the food industry!
Safety Shoes, Anti-Slip/Fatigue Mats
Safety shoes are effective in keeping the feet of those who are working in the food industry safe from sharp and heavy objects. In addition, it can help food factory operatives and chefs from slipping & falling on wet or contaminated floor. The BATA ACT156 has a slip resistant sole while the Dunlop Protomastor is slip and oil resistant. By using them, you can lower your risk of falling.
To absorb any potential oil or water spills, make use of absorbent mat. The Pig Universal Mat can absorb oil and water spills. Unlike cellulose mats that burn immediately when exposed to high heat, this mat has a flame-resistant material which make it great for locations such as kitchen. Make use of the absorbent mat to catch drips and soak up spills which will lower the risk of slip & fall.
To prevent yourself from getting store legs, make use of anti-fatigue mat helps alleviate stress on your lower body when standing for a long period. The Pig Pebble mat has a 3/8" thick sponge base that help reduces leg stress and strain! Make use of the anti-fatigue mat to ensure that you do not suffer from standing long hours!
PIG UNIVERSAL ABSORBENT MAT
Face Shields, Safety Goggles
Wearing face shields can prevent those working in the food industry from inhaling dry ingredients as it cannot reach your face. Our WORKSafe face shield can protect you from airborne particles like dust. One added benefit of our face shield is that it is make using Polyethylene Terephthalate (PET) plastic which means that it provide great protection without compromising your vision!
Alternative, you can wear safety goggles. Safety goggles enclose and protect the area surrounding the eye in order to prevent particulates from striking the eyes. The WORKSafe safety goggles can be worn with half-masks and filtering.
Protect your respiratory system with face shields or safety goggles along with half-masks today!
Earplug and Earmuff
Earplugs and earmuffs can help food factory operatives protect their ears from loud noises. The Howard earplug and Moldex earmuff are great at blocking loud noises. In additional, the earplug comes in a contoured bell shape which makes it easy to insert while the earmuff has a cushion-ribbed open air headband for cooling comfort all day long. By using them, you can protect your ears without sacrificing comfort!
Interested?
Chat us up using our live chat today and let us help you make your job in the food industry safe!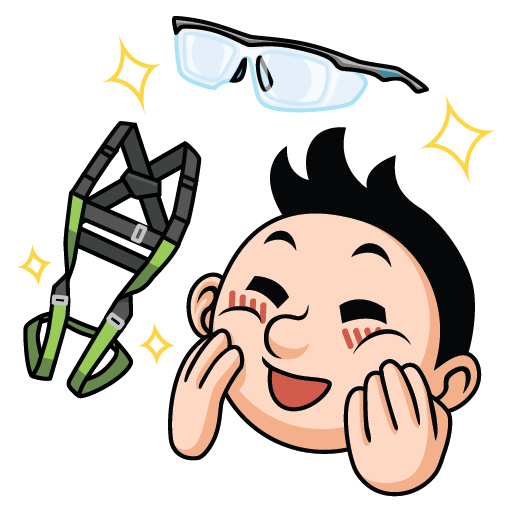 We're here to support you.
Need bulk order?
Add items to cart & hit the <Request A Quote button>.
Live chat with us -
From PPE to safety advice.
Get help from our experts.