Stay Safe and Stay Clean!
Working in an industry that's on the front line of health is meaningful. However, just like any other job, there are risks that you face daily and those risks get tougher given the current pandemic.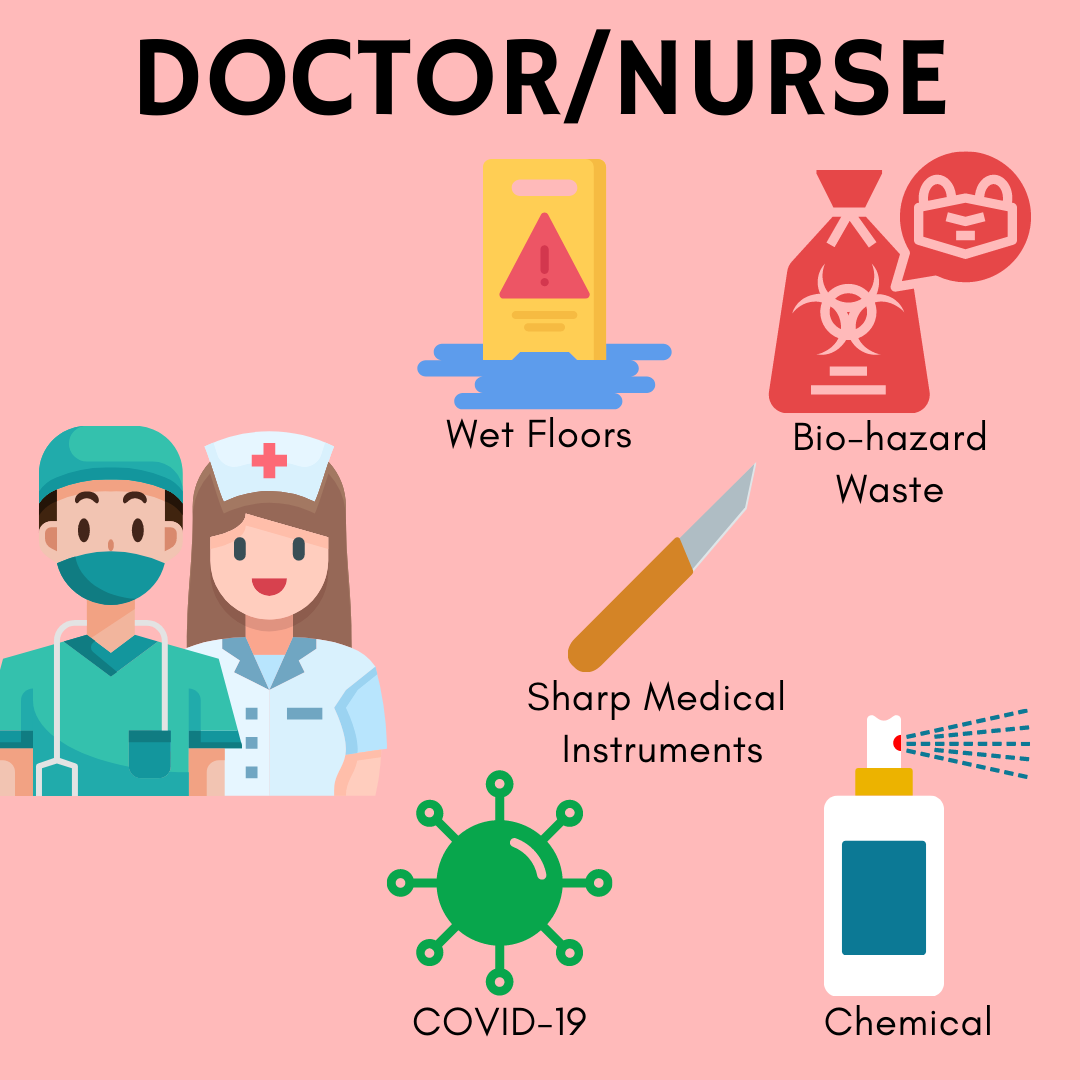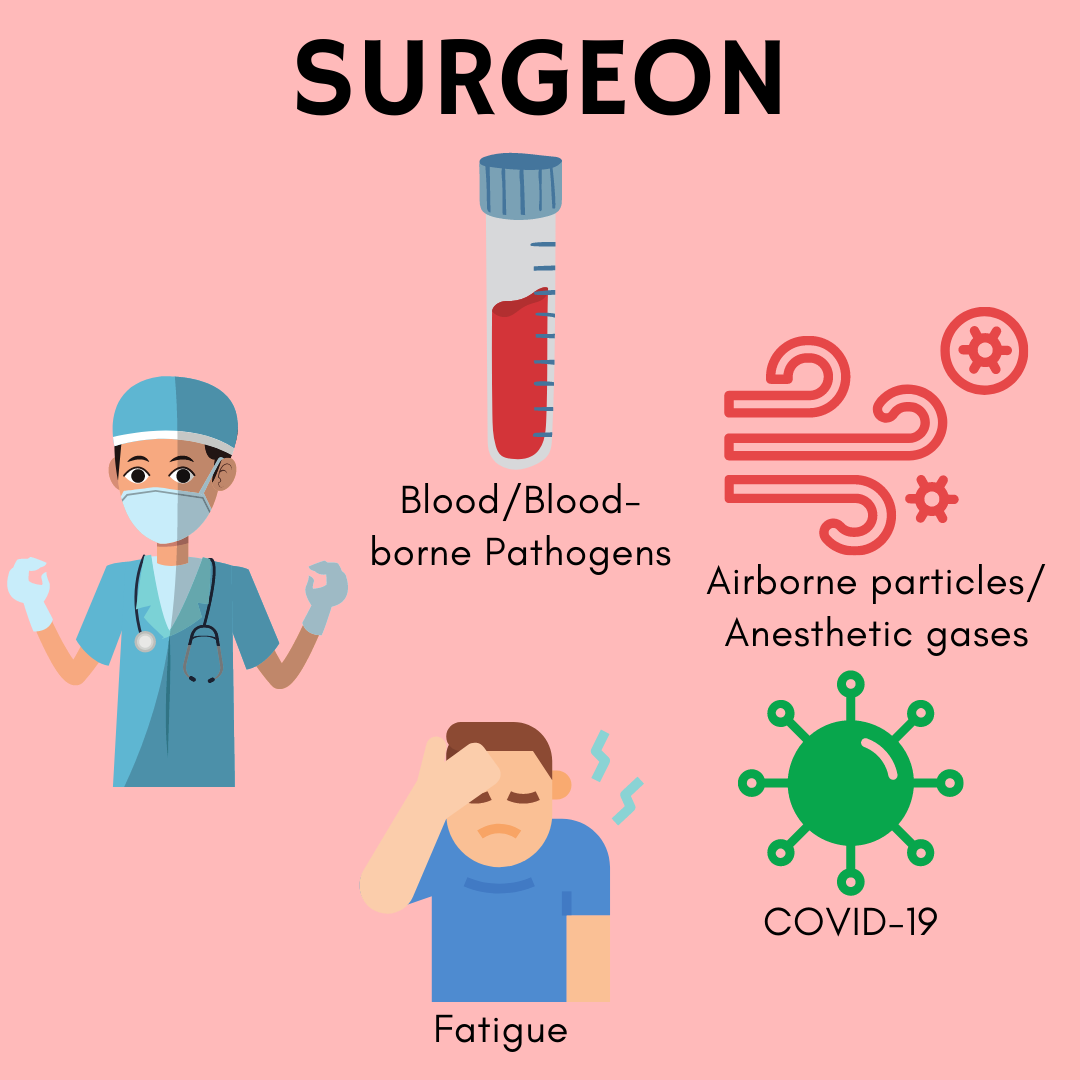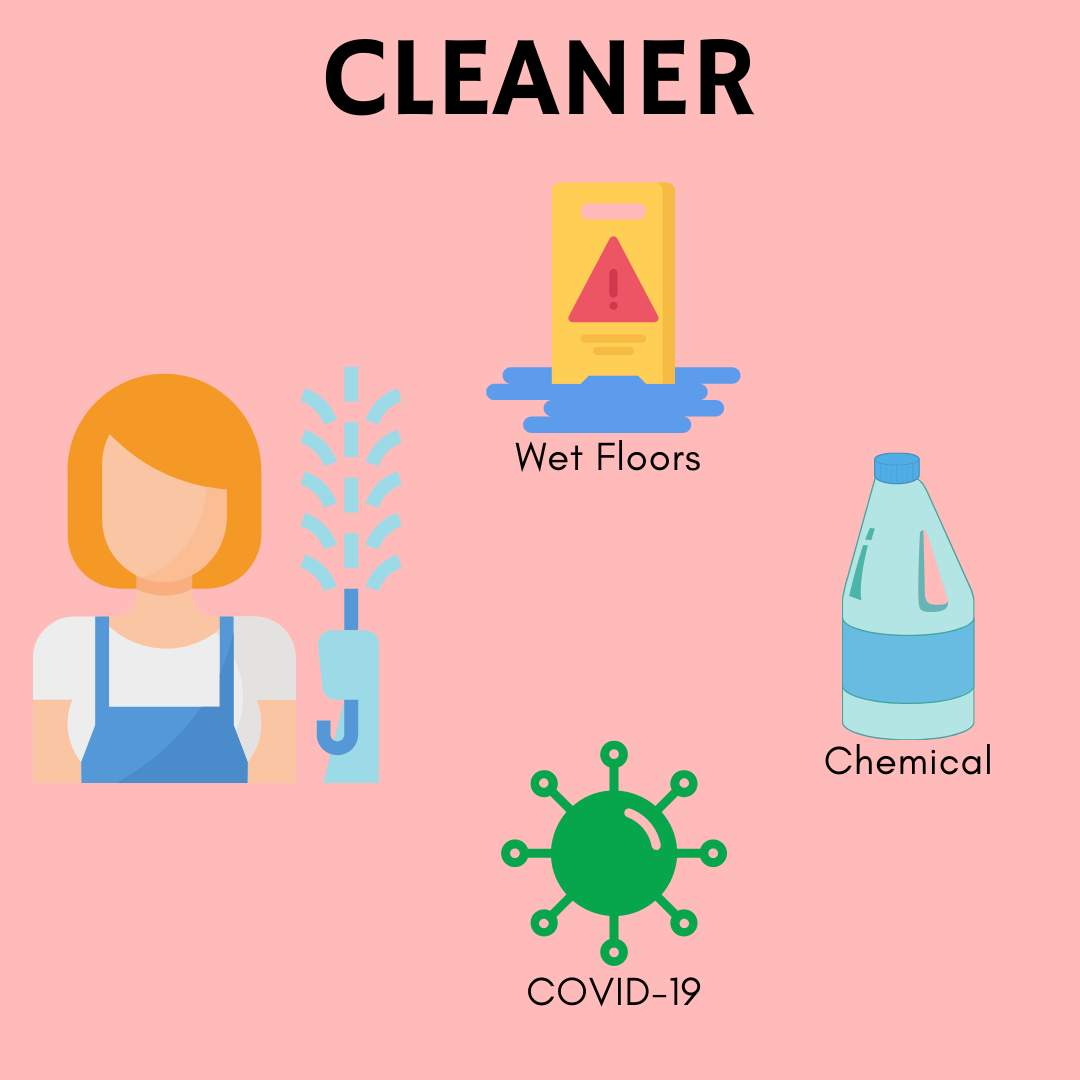 Airborne Aerosols, Pathogens and Blood-borne diseases
Inhaling too much airborne aerosols can compromise respiratory health and pathogens like COVID-19 can spread through the air, when contracted can lead to serious complications. Wear the right respiratory mask! Germs can have long lasting presence in human blood which can cause diseases to spread through blood which results in infections.

Bio-hazardous
Waste Handling
Exposure to bio-hazardous waste also means possibly catching a disease as body fluids can contain traces of diseases. Protect yourself with disposable gloves, N95 masks while disposing such waste properly!

Contact with Chemicals
Chemicals can cause your skin to become dry and irritated. While cleaning or sterilising, use anti-chemical gloves to protect your hands, an absorbent pad to absorb spills, or a chemical spill kit to clean up the spills! Better still, use a chemical cabinet to properly store your chemicals.

Light Cuts
Light cuts and incisions can lead to serious consequences. It can lead to internal and external bleeding, as well as serious infections. Protect your hands with thicker disposable gloves that are cut resistant at the same time!

Slipping & Falling
Slips and falls might seem minor but it can lead to serious injuries such as fractures and dislocations. Prevent yourself from slipping and falling with anti-slip safety shoes and absorb the spills with a universal absorbent mat!

Fatigue
Standing for long hours can result in sore legs. It also puts you at risk of cardiovascular disease. Use an anti-fatigue mat to help you reduce soreness and risks!
N95 Masks, 3-ply Surgical Masks and PAPRs
Respirators can help frontline personnel protect themselves from COVID-19. At the same time, they can use it to protect themselves from inhaling aerosols, anaesthetic gases, and bio-hazard waste. N95 mask & 3-ply surgical mask can protect you from airborne particles and liquid from contaminating your face. PAPR can provide you with a filtration efficiency 99.97%, you can have clean air supply for hours. As a plus point, the cowled design means it is more comfortable as compared to standard nose or mouth fitted respirators.
N95 Masks Disposable
Particulate Respirators

(Fit-Test Required)
3-Ply Surgical Masks with ≥ 98% Bacteria Filtration Efficiency

(Fit-Test Not Required)
Powered Air-Purifying Respirator (PAPRs)

(Fit-Test Not Required)
Safety Goggles and Face Shields
Safety goggles and face shields can help frontline personnel protect themselves against COVID-19, blood, blood borne infections, airborne aerosols, and anaesthetic gases. The safety goggle can protect you from chemical and liquid splash while the face shields can protect you from noncorrosive liquid. Safety goggles can also prevent gases from entering!
Disposable Protective Coveralls, Isolation Gowns and Shoe Covers
Coveralls, isolation gowns and shoe covers can help protect frontline personnel from COVID-19. Coveralls can provide a barrier to keep out infective agents, isolation gowns can provide basic protection from bacteria, and shoe covers prevents cross-contamination when you need to enter a clean room.
Disposable Isolation Gowns
Disposable Gloves and Chemical Resistant Gloves
Disposable gloves can help frontline workers protect themselves from COVID-19 biohazard waste. Our disposable gloves are also cut and chemical resistant which allows frontline workers to protect themselves from light cuts and chemicals from cleaning agents or disinfectants. Cleaners can also consider using chemical gloves when using cleaning agents. Our chemical gloves are also cut and abrasion resistant!

Remember to practice double gloving!
The practice of double gloving is important as it reduces the risk of exposure to blood by as much as 87% when the outer glove is punctured. The volume of a blood on a needle can be reduced by as much as 95% when passing through two layers of glove.
Absorbent
Mats, Spill Kits, Safety Cabinets and Waste Disposal
To absorb chemical spills that may potentially occur, frontline workers can make use of chemical absorbent mat and spill kits. The chemical absorbent mat can absorb the widest range of acid, bases, corrosive, chemicals, and unknown liquid. It also has high absorbent, fine-fiber construct that will not leave behind any residues. The spill kit has hazmat socks to stop spreading spills and hazmat pads and pillows to quickly absorb spills. The prepacked container also allows it to be strategically placed for easy access.
Whether using acids, bases or solvents, incompatible liquids cannot be placed together to avoid explosions or fires. Store your chemicals properly using the right safety cabinet. Choose the right cabinet for the right materials!
Doctors and nurses should clean up bio-hazard waste properly using disposable waste cans and bags. The waste can feature leakproof construction with foot-operated, self-closing lid.
Disposal Bags and Waste Cans
Safety Shoes, Anti-Slip/Fatigue Mats
To prevent themselves from slipping & falling on wet floors, doctors, nurses, and cleaners need anti-slip safety shoes. They can also make use of absorbent mat to absorb any water spills. Bata ACT16 has a slip resistant sole to prevent slipping. The absorbent mat has eight layers of fine-fiber polypyrene to absorb water and it traps oil, grease, and grime to keep them from being tracked around. It also has an adhesive-backed which prevents the mat from shifting, bunching up or flipping to prevent slips, trips and falls. Additionally, it has a leakproof backing to prevent absorbed liquid from soaking through to the floor.

To protect themselves from getting sore legs and the risk of cardiovascular disease, surgeons can make use of anti-fatigue mats. Why not use an anti-fatigue mat which conforms to the foot to spread weight and reduce pressure from the hard floor? The rebound of the foam also results in an energising bounce effect, improving posture and creating constant micro-movements to maintain blood flow.
Interested?
Chat us up using our live chat today and let us help you make your frontline job safe!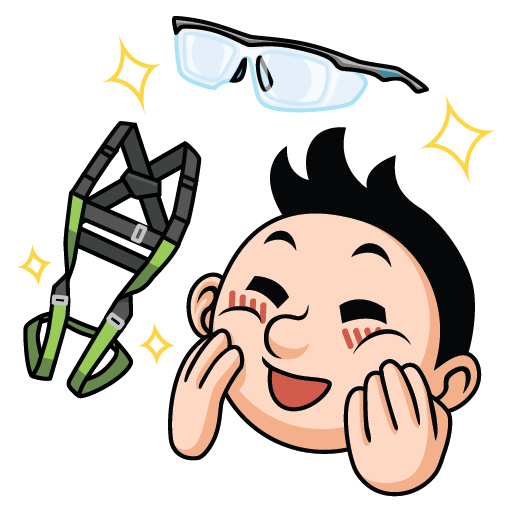 We're here to support you.
Need bulk order?
Add items to cart & hit the <Request A Quote button>.
Live chat with us -
From PPE to safety advice.
Get help from our experts.